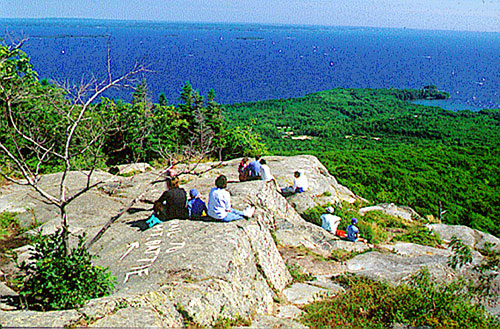 Camden Hills State Park
Maine State Park Pass for 2023
The MONROE COMMUNITY LIBRARY has a Maine State Park Pass for borrowing by Monroe residents or library cardholders. The pass covers admission for all occupants of a vehicle that holds up to 17 passengers.
The Pass is for day use only and does not include camping.
Borrowers must present a valid Maine driver's license.
The pass is available for check out as follows:
• Check out Monday, return Wednesday by 4 pm
• Check out Wednesday, return Saturday by 10 am
• Check out Friday or Saturday, return Monday by 10 am
• Cannot be reserved
• Cannot be renewed
• Can be returned via the outside book drop box
• If the pass is lost, the borrower is responsible for the full $105 replacement cost.
• Please note that park passes are not accepted at Acadia National Park, Allagash Wilderness Waterway, Baxter State Park, Maine Wildlife Park, Peacock Beach, Penobscot Narrows Observatory, Penobscot River Corridor, Scarborough Beach, Songo Lock or Swan Island.
View a list of participating Maine State Parks and Historic Sites at:
https://www.maine.gov/dacf/parks/park_passes_fees_rules/park_day_use_fees.shtml.
• Download a copy of the information on this page.